ETC ENDURE ENERGY
Founded in 2008, ETC Endure Energy L.L.C. is a commodity marketing company focused on wholesale power and crude oil. By providing outstanding and dependable services Endure has secured a diverse client base including governmental agencies, municipalities, cooperatives, independent power producers, oil producer, refineries and investor-owned utilities nationwide. Endure, and our experienced staff of well-rounded veteran traders, is committed to providing dependable service to each of our long-term business partners.
OUR POWER MARKETS
Endure participates in the energy markets located in the continental U.S.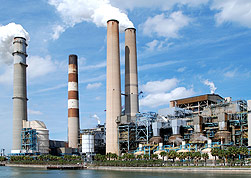 Endure offers multiple services that are individualized to compliment client load obligations with the business needs of their merchants.
POWER MARKETS
While we are continuously expanding our footprint, our Power Markets are currently inside Electricity Reliability Council of Texas (ERCOT), PJM Interconnection, Midwest Independent Transmission System Operator (MISO), New York Independent System Operator (NYISO), New England Independent System Operators  (ISONE), The Independent Electricity System Operator (IMO), Southwest Power Pool (SPP), South Eastern Reliability Corporation (SERC), and the Western Electricity Coordinating Council (WECC).
CRUDE OIL SERVICES
Endures Crude Oil group focuses on shale oil transportation solutions with services including: Lease Purchasing, Refinery Sales and Rail Transport. We show our commitment to our business partners by understanding their needs and demonstrating flexibility within our business transactions.